Transparent Shoes
This week marks the 5th anniversary of the Rana Plaza building collapse in Bangladesh which took 1,138 lives and injured 2,500. Ever since that day, there has been a movement within in the fashion community to do away with the human and environmental costs of manufacturing through transparency. The movement encourages consumers to ask themselves and the brands and retailers they buy from "Who made my clothes?". It challenges brands to share not just where their products were made, but the name of the factory and the workers who constructed them as well. The idea is this: If the conscious consumer asks this question, brands will be more accountable for manufacturing conditions so a tragedy like the Rana Plaza collapse never happens again.
If you've been following my Instagram account for the past couple of months, you already know I manufacture Zou Xou shoes in Argentina by chance & by circumstance. I met the right manufacturing partners at the right time and my collection was born. Manufacturing in Argentina poses a lot of challenges. The Argentinean footwear industry is at risk of extinction. Decreased footwear consumption and the growth of footwear imports in Argentina means people aren't buying as many shoes as they used to. When people are buying shoes, they're buying inexpensive imports because it's what they can afford. Factories are closing their doors and jobs in the industry are disappearing. Workshops lay off workers to keep the lights on. Talented shoemakers with decades of experience turn to driving taxis to make a living. It's getting harder and harder to find shoemakers who can afford to keep making shoes for a living because there just isn't enough work. The lack of job growth in the sector means the younger generations aren't pursuing the trade. Due to volatile inflation and rising consumer costs in the Argentinian economy, the situation is one in which the cost of living is on a steady rise. Wages are stagnant and don't provide the same spending power as they did in preceding months. The result is that the cost of labor is higher than one would expect. So, I don't manufacture in Argentina because of the cheap labor! But setting aside the specific economic conditions causing it, why is a high labor cost a bad thing? Part of the paradigm shift the fashion revolution is trying to drive home to fashion companies is that labor shouldn't be cheap because when it is, it comes at a human cost. The relationship between the brand/designer and the producers should always be mutually beneficial.
I am an independent designer who runs a micro-business. I know the impact of my company is insignificant to the greater economy, but I'd like to think it makes a small difference in the lives of the craftsmen who make my shoes by helping them to maintain their self-sufficiency and quality of life. I respect and appreciate the people who make my shoes because I know that without them my collection wouldn't be where it is now. As my business grows, I'd like to expand the community of independent shoemakers I work with. Yes, there are cheaper and more organized places to manufacture shoes, but there are advantages to manufacturing in Argentina that I may not find in other places. Having access to the workshops and craftsmen ensures that I'm operating a business in line with my values. I feel good about knowing the names of the people who cut, skive, stitch, and last my shoes. Having direct contact with every single one of them gives me the peace of mind in knowing that no human has been exploited in the process. Working with independent makers who set their own wages means they define their own value and produce work they take pride in. The small scale means that I'm not forced into overproducing shoes that may wind up in a landfill somewhere. For me, that's worth a lot.
So, who made your shoes?
I've worked with a lot of different shoemakers and craftsmen the past few years, but there are a few who have been constants. This is by no means a complete list! I'm also working on providing more information about where the materials are sourced as well, but it's a bit of a process so please bear with me. Always feel free to send me an email if you have questions about how something is made. It's my responsibility as a business owner and a designer to provide transparency, but it's also yours to ask for it!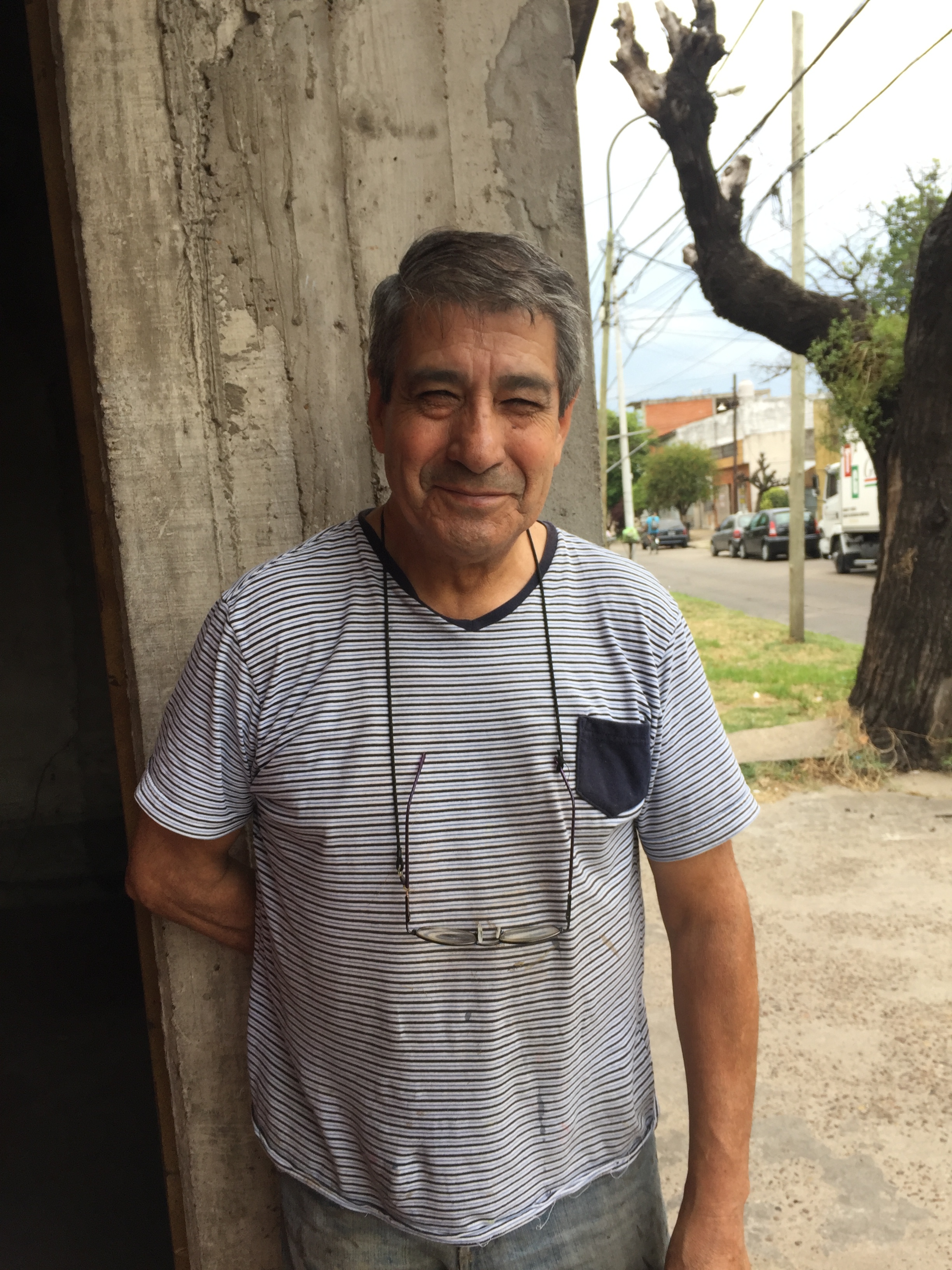 This is the head shoemaker. Miguel was born and raised in the suburbs of Buenos Aires. He got into the shoe industry a kid, first running errands at a factory, then working his way up to becoming a shoemaker as a young man. He currently makes the majority of Zou Xou shoes out of his workshop which is about ten steps from his house in Ciudadela, Buenos Aires. Sometimes he makes the shoes from start finish, except for the stitching. When there is too much work for him to handle on his own, he calls a cutter and another shoemaker to help. He is a wiz at constructing the mules, but his favorite operation is polishing the rough edges of the soles on the sanding machine. He loves old-school Santana, goes out dancing every Saturday night without fail and just bought his first car--a shiny black Peugeot hatchback.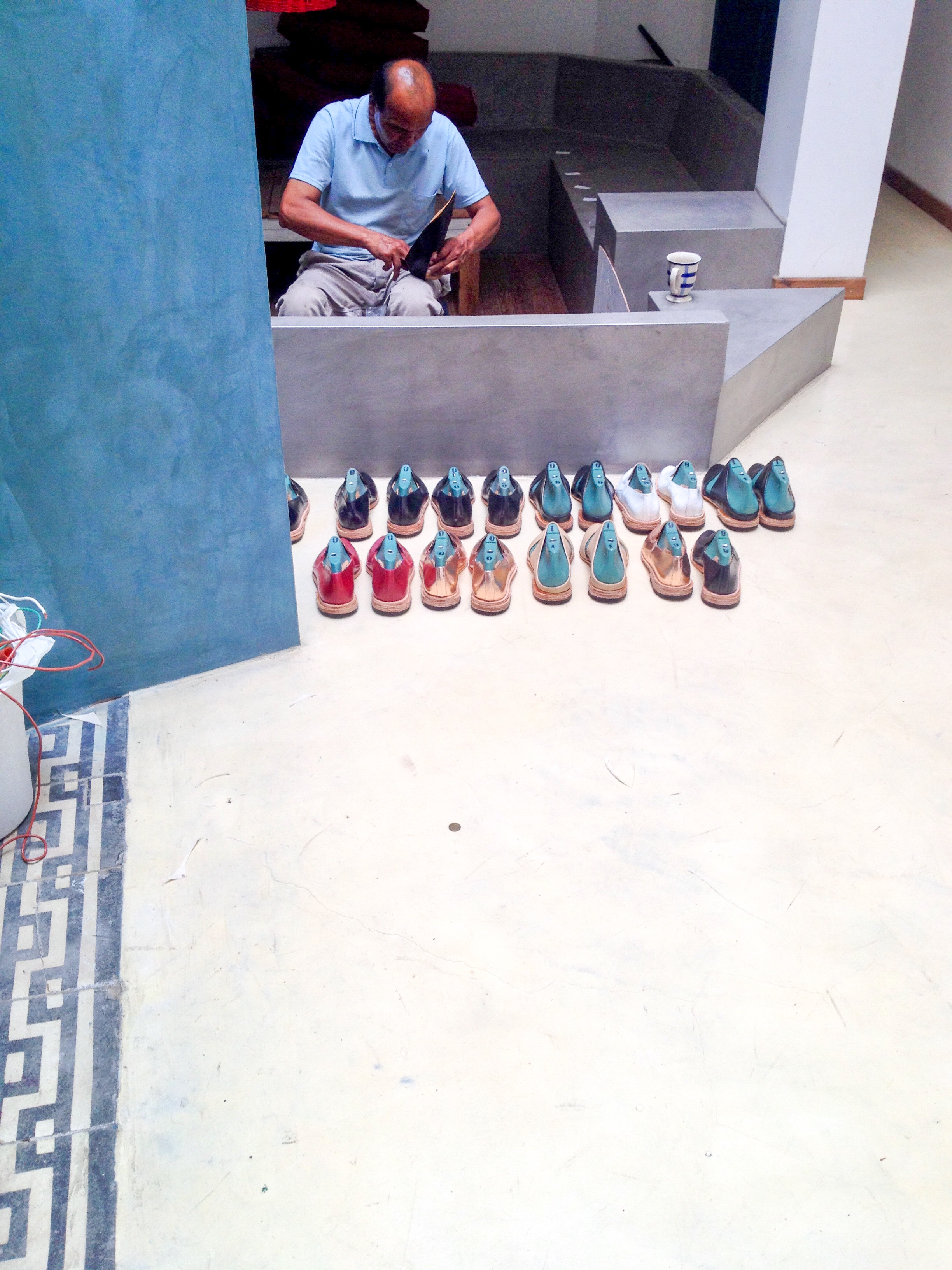 Cristobal is another shoemaker that I work with. He hails from Paraguay, but Spanish is not his first language--it's Guarani, the language of the country's indigenous population. He has his own workshop about 20 miles from the capital of Buenos Aires, but sometimes travels to work on site. This photo of Cristobal was taken over two years ago while he was lasting shoes in my living room at the time. He lasts shoes faster than anyone I've ever seen!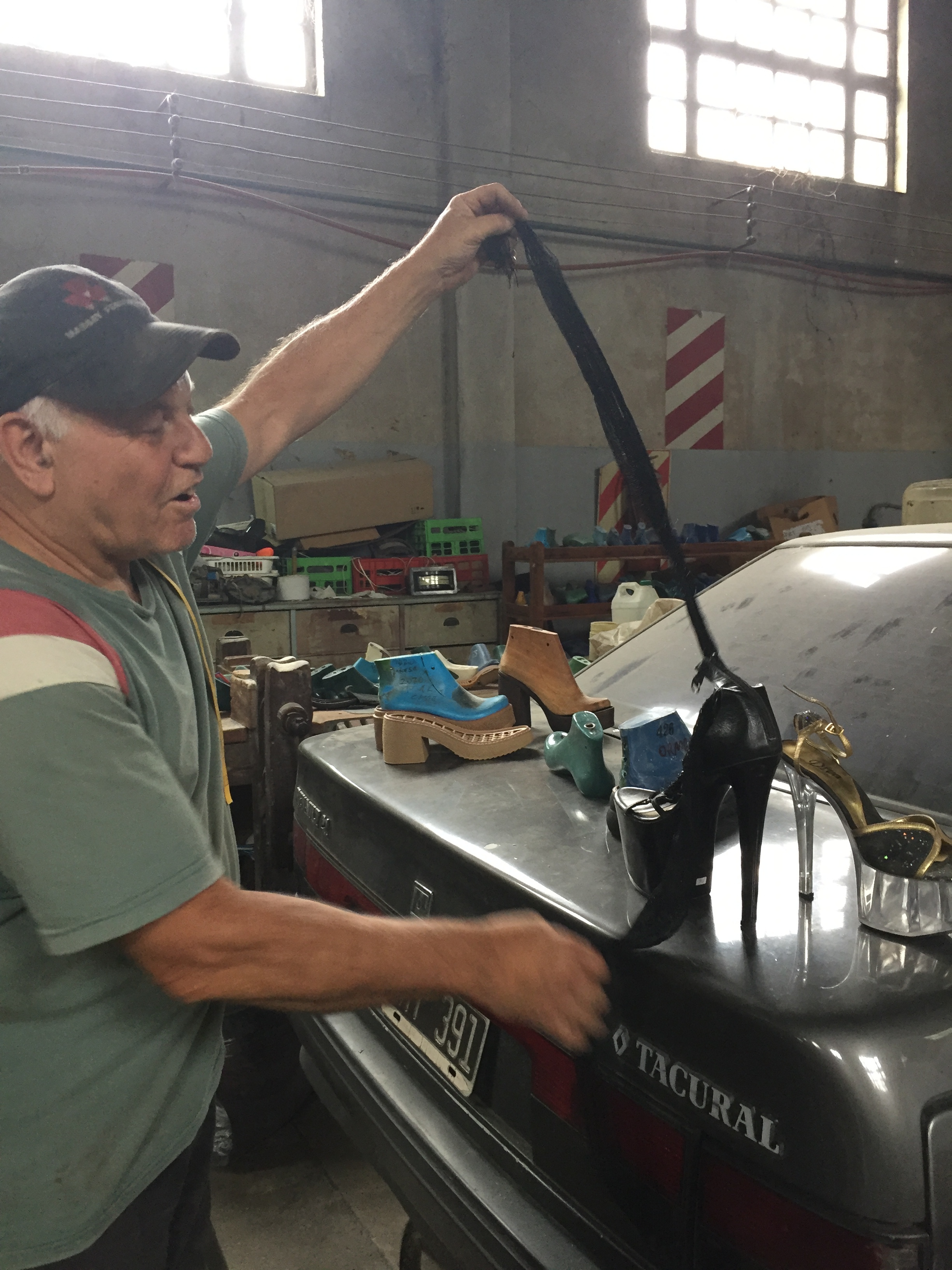 He is the man with all of the lasts (that's the form the shoes are molded on). Roberto is a real character -- he's constantly cracking jokes and telling me tales from when he used to have a line of fine footwear for trans women. He even won a shoe design award for it once, and he's got the size 45 clear platform heels to prove it! Also, his factory has like a dozen cats living in it. No joke!
He is the sole cutter we source our vegetable tanned heels and soles from. His workshop is on the side of his family's house. He loves talking about politics and the economy. A lot. I've learned so much about the struggles of the footwear industry in Argentina through Abel since he's a veteran of the trade. He's been cutting soles for over 40 years!
That's all for the time being. Thank you for taking the time to read!